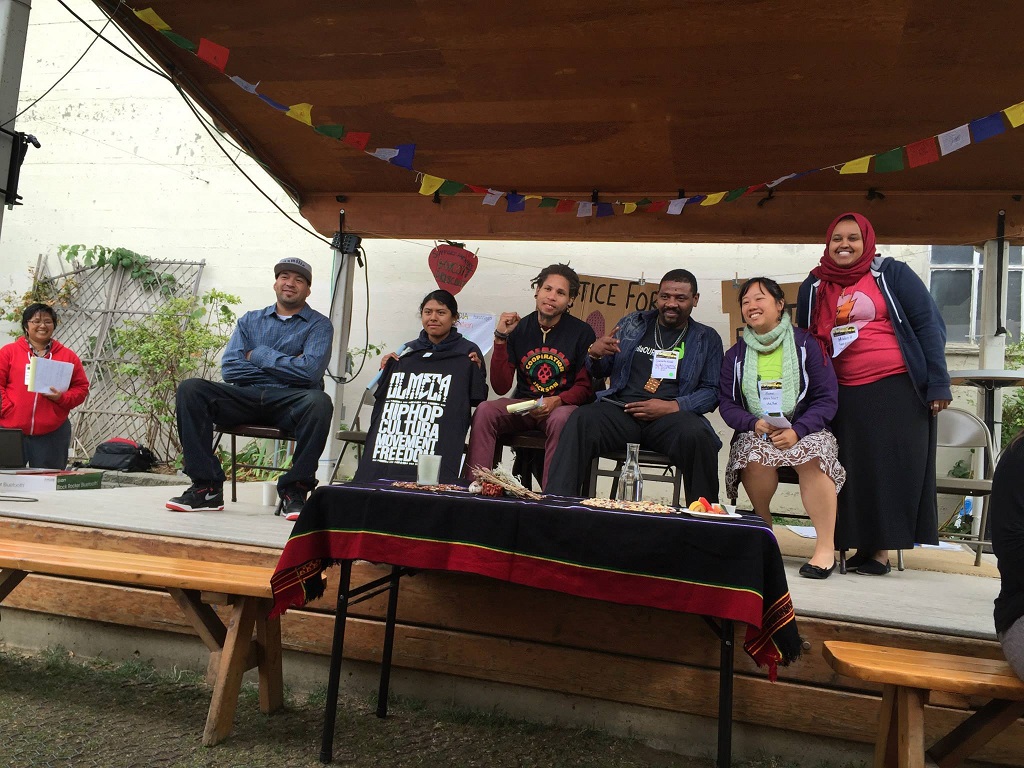 FRIDAY, FEBRUARY 19, 2016 // BELLINGHAM UNITARIAN FELLOWSHIP
It's been 7 months since the first PNW Just Transition Assembly, co-hosted by Community to Community and Got Green, August 13-15th 2015. Since then we have made many strides to grow an intersectional and transformative people's movement here in the Pacific Northwest. We now have the opportunity to host our national alliance Grassroots Global Justice on February 18-20th in Bellingham. Some of the organizations include Asian Pacific Environmental Network, Indigenous Environmental Network, SouthWest Worker Center, and Cooperative Jackson.
You are welcome to join us for a Community Forum on Friday, February 19, 7-10PM at Bellingham Unitarian Fellowship. 
Here GGJ leaders from all over the country will be reporting back about their experiences in Paris and sharing the work that they are doing for a Just Transition and Climate Justice. Here we can continue the discussions and collaborations which we started last year. To learn about last year's Just Transition Assembly here is a report: http://ggjalliance.org/JTA-Bellingham2015